Your One-to-One Session with Me
Here's how it works:
As with all of my LinkedIn training sessions, I will review your profile in detail to establish your existing competency on LinkedIn. I have developed a methodology to give you a score. This is a very personal score, determined by me, and not to be confused with your LinkedIn SSI score.
To obtain your existing SSI score, simply log into LinkedIn, open up another tab, and go to linkedin.com/sales/ssi. It will look something like this: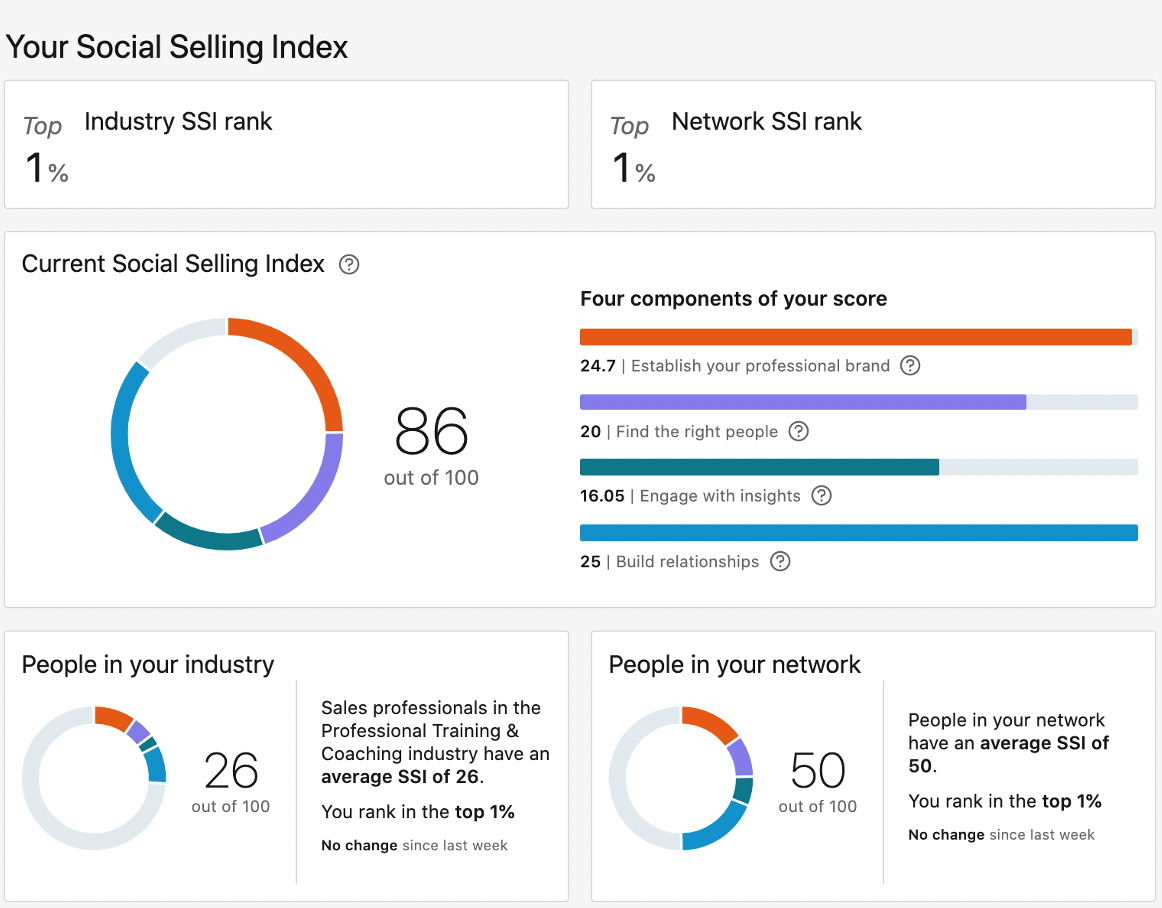 When looking at your profile and working out my score for you, I will see multiple opportunities to improve your outcomes from your time spent on LinkedIn. I will propose a few remote sessions, usually around 60 or 90 minutes each, to delve deeper into tips and strategies to improve your LinkedIn lead generation.
There will be a list of actions you can take following the session to improve your profile and be more prepared to engage in an effective way.
Quite often, this single advanced session is all you need to make the difference to improve your outcomes. But if the session delivers results for you, and you feel you can benefit from further sessions, then we can add them as we go.