Is upgrading to LinkedIn Premium worth it?
How would upgrading to LinkedIn Premium benefit me?
I am asked these questions every week at some point during my training sessions.
My answer?
If you're not maximising the free version of LinkedIn, then probably NO, it's NOT worth paying for LinkedIn Premium.
Why do I say this?
Many people jump in to subscribing to Premium without having maximised the potential of the free account. They have neither optimised their profile nor engage with their desired audience.
So much can be achieved by doing the basics properly, before considering the upgrade.
However, once a member understands the use case for the upgrade, the benefits are many, but some are more valuable than others.
The three top features for me are:
The ability to see who is viewing your profile for the last 90 days.
Being able to have an Open profile.
A few extra search features.
Open profile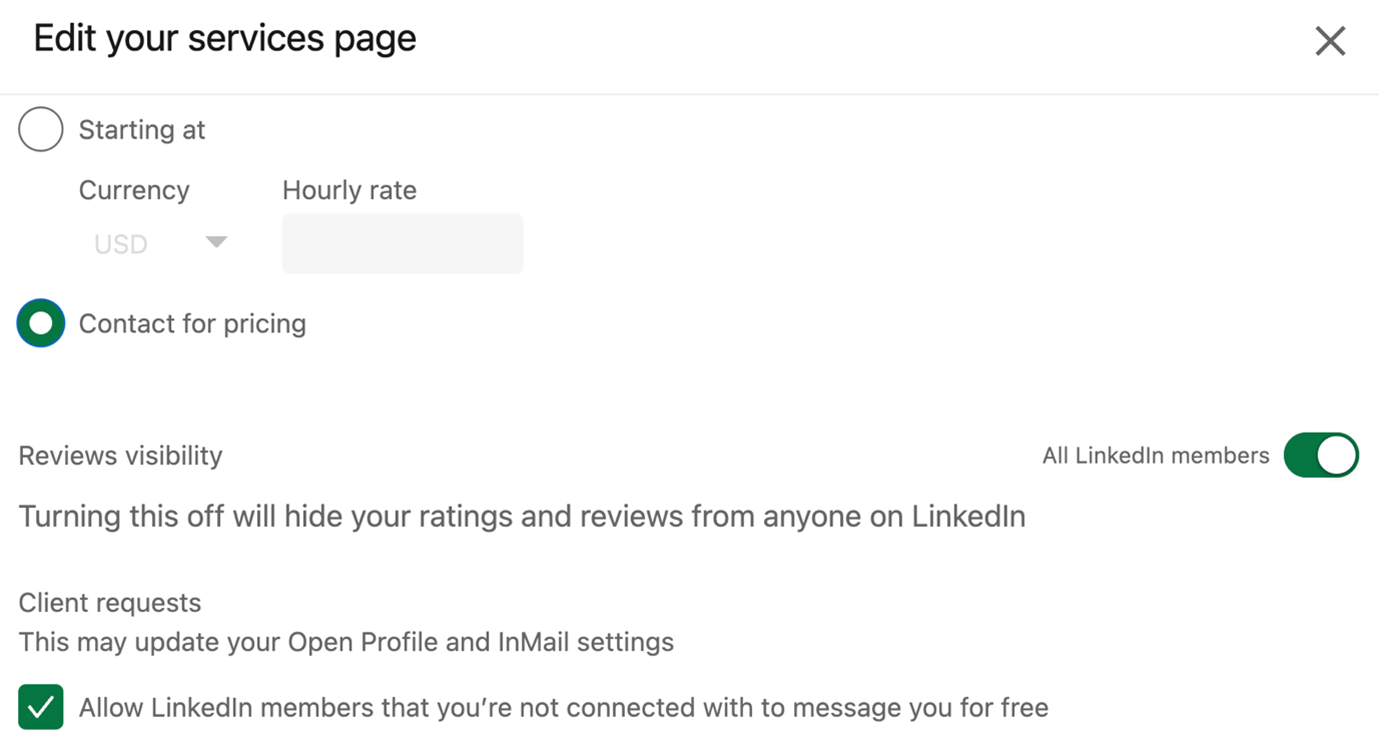 Jobseekers, recruiters, and sales professionals often use LinkedIn Premium accounts to their advantage, but what's the appeal?
Here are a few more benefits:
Insights – See people who have viewed your Profile, who, if contacted correctly, could be your next employer, partner or client. Do this without giving up your view of who viewed you when in private mode.
Company Insights – Get exclusive insights into 350,000+ companies on LinkedIn. Search for a company's page to explore. (But limited to companies only of a certain size.)
Expanded Profile Search – See more than the standard 100 results when you use LinkedIn Search. Instead, be greeted with 300 useful results.
Better Search Filters – If you subscribe to the highest plan for each Premium account type, you can use filters such as searching for possible Connections within your groups, filter people in search results based on their years of job experience or their job function or on whether they are new to LinkedIn or not.
Job Search – Get pointed in the right direction of job vacancies that your qualified and suitable for based on your skills, past experience, salary requirements, and education.
Learn and Upskill – Enjoy access to more varied on-demand courses from LinkedIn Learning. to develop your skills.
InMail – Use an allowance of 15 InMails to contact anyone on LinkedIn, even if you're not connected. According to LinkedIn, InMail is 2.6x more effective than emails to communicate with hiring managers and express your interest in jobs. (In my experience, the use of InMail is often used by people paying for the privilege and is too often a spammy sales pitch)
Display your Premium badge – Signal that you're serious about making new connections or job searching by displaying your Gold LinkedIn Premium badge on your profile and next to your name in search results.
What are the Different LinkedIn Premium Accounts and How Much Do They Cost?
This information can be hard to pin down! This list is a guide, and you need to check in your own country what the exact figures are.
Premium Career – to help you get hired and ahead in your career – from £24.98 per month.
Sales Navigator – generate leads and develop your client base – from £49.99 per month.
Recruiter Lite – find the best new talent in the job search market – from £79.99 per month.
Premium Business – to empower you to expand your business with detailed business insights – from £39.99 per month.
For more information on what features each paid-for LinkedIn account offers click here.
Can I try Premium for Free?
Each of the different types of paid-for accounts gives you the opportunity to try a free trial for a month so you can assess if the account type will be of use to you.
It is usually available for 30 days and you will need to provide credit card details. Be careful to note a date on which you terminate your free trail, or you may inadvertently sign-up for a year.
In Conclusion
It really is down to personal choice as to whether the investment is worth it. In business development terms, one new client win per year may be worth the investment alone.
Finding your dream job could be another reason to upgrade.
But if you are only an occasional user of LinkedIn, dropping by for a few minutes per week, you may question the value of upgrading.