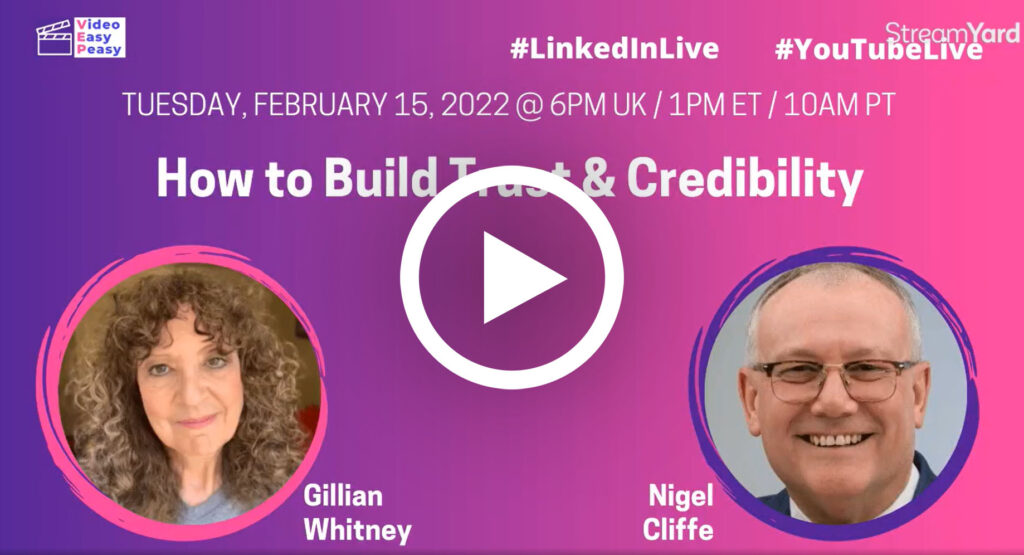 Join Nigel Cliffe & Gillian Whitney for a lively chat about: How To Build Trust & Credibility
If you want to be successful on LinkedIn, people need to know, like, and trust you.
Nigel is a LinkedIn Trainer that puts the "T" in Trust. Which is why he's at the top of my list of LinkedIn leaders to follow.
Based in the United Kingdom, Nigel Cliffe is a LinkedIn trainer, coach, mentor and consultant who helps clients identify, research, qualify, connect, nurture, engage and convert new business opportunities through LinkedIn.
Nigel teaches people how to build trust and credibility using LinkedIn to generate opportunities by attracting and engaging the right audience.
Whether you're a business owner, job seeker, or employee, we invite you to join us for this special Live event… How To Build Trust & Credibility