There's a new and growing trend on the horizon and I had the pleasure of witnessing the launch of this innovation in the UK.
Santander's first "work café" in the UK officially opened on Park Row in Leeds last Thursday (18th July). Serving freshly brewed delicious artisan coffee provided by an independent London-based company called Taylor St Coffee, I've decided the venue is innovative banking meets the high street, meets business meets café!
Some of you may have seen the video of my impromptu interview with Bella Gamsu, Director at Santander's Work Café Leeds, over on LinkedIn or Twitter, filmed when I attended the 'soft' launch of the Café the week before the official opening. If you didn't, you can catch it below.
After meeting Bella and Work Café Manager Paul Webster, courtesy of Sales Trainer Sally Roberts, who facilitated our meeting, I've come to the conclusion that the Work Café is genius. Here's why:
1. Taking Your Networking Offline
I enjoy teaching companies and course attendees how to leverage the LinkedIn platform to network and build relationships with key people that matter to them and their business goals, whether it be through personalising LinkedIn Connection requests or building trust by sharing valuable content.
Sometimes though, you can't beat meeting face-to-face. In fact, after you've Connected, exchanged LinkedIn messages, engaged with each other's content, LinkedIn can be a perfect springboard to the next stage in your relationship-building: meeting in person. And what better place to do it than in the warm and friendly environment of a work café?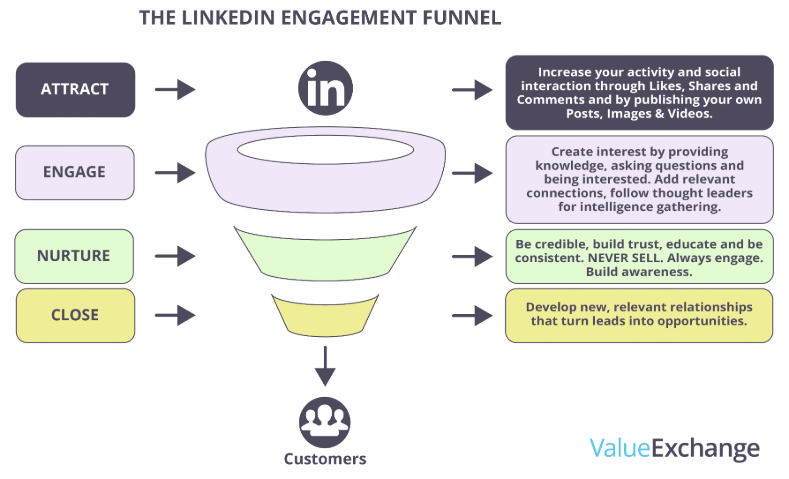 2. Maintaining Positive Relationships
As well as being the ideal venue to meet with new contacts, the Santander Work Café can be the perfect place to catch up with valuable people you haven't seen for a while. Motivational speaker and self-help guru, Jim Rohn once said:
"Your are the average of the five people you spend the most time with."
and I've written before why it pays to surround yourself with, not necessarily just successful people, but with positive and uplifting people. Their optimism is infectious; it rubs off on us making us happier and when we're happier, our creative juices flow and we're more productive and confident.
3. Background Noise Can Boost Performance Levels
There's evidence to show that small amounts of background noise can benefit our senses, a phenomenon known as "stochastic resonance".
Onno van der Groen, a Research Fellow in the school of medical and health sciences at Edith Cowan University, and his research team wanted to discover what happens when noise levels in the brain were changed directly with non-invasive brain stimulation.
In one experiment the researchers applied currents to the brain to randomly activate brain cells using transcranial random noise stimulation (tRNS). They found that when participants received stimulation, it improved how well they could see a low-quality image. This implies that brain noise can help us see better.
In another experiment in which the investigators also used tRNS to gain further insight into how noise impacts the brain, they discovered that decision making for difficult decisions, for instance when the information was ambiguous, could actually be improved, with decisions being more accurate and faster when brain cell noise levels were tuned up.
In a third study, the researchers discovered that tRNS can affect what you see during a visual illusion. This indicates that background noise is vital in ensuring that your mind doesn't fall into the trap of looking at things in the same way all the time.
In short, the background noise and communal atmosphere of the Santander Work Café could actually see us achieving more.

4. A Change of Scenery Can Do Wonders…
Added to their banking support and financial advice offering, the Santander Work Café boasts remote workspaces, ideal for all professionals especially freelancers, co-working facilities and meeting rooms available for hire for free for short periods of time.
As boutique New York coffee roaster, HiLine Coffee notes, changing the place where you work can break the office/desk rut. It can reinvigorate you and make your mind more receptive to generating new ideas and solving problems. For self-employed professionals, it can make the solitary practice of working from home all day every day less lonely.

5. Bringing Success to the UK
The Work Café may be a first for the UK, but it has been based on a successful model that thriving Santander Work Cafés already follow in Chile, Argentina, Spain, and even Poland. So, it's brilliant that the UK is benefitting from this innovation and success, up north no less!
Some members of my LinkedIn network are already excited to try out Santander's new initiative:
"Great facility for everyone to meet and connect. Go and see for yourself and meet Bella and her fantastic team." – Andy Hockley, Senior Business Manager at Santander.
"I can easily predict taking my coworkers at KTN here for my team meeting in September." – Luca Budello, Knowledge Transfer Manager for the Knowledge Transfer Network's Geospatial Insight Special Interest Group.
"Vicky Smith I feel a work meeting might be needed very soon 🤔🤓" – Laura JB Middleton, Company Director at Farm Adventure.
As Bella says in the video, regardless of whether you're a Santander customer, a non-customer, individual, large or small business, you'll be welcome at the Work Café! So why not pop along and let me know how your work café experience goes?!
---
The Power of Publishing Videos on LinkedIn
On a side note I posted the above video on Twitter and LinkedIn. So far the LinkedIn video has attracted 172 Reactions, 42 Comments and has had 7,955 views. Meanwhile, the Twitter video has only secured 1 Like and 26 Views.
This stark difference in the number of views highlights the difference between the algorithms of the two platforms. While Tweets tend to have a shorter 'shelf life" LinkedIn posts appear in your Connections' and Followers' newsfeeds for longer. With Twitter, unless someone saw the video within a few minutes of you Tweeting it, they won't see it unless they are tagged in the post, in which case they'll receive a notification. LinkedIn, however, will display all my posts under the 'posts' tab in the 'Articles & activity' section on my Profile.
Posting videos to LinkedIn really pays off!