Have you spotted the latest LinkedIn search filters?
With LinkedIn's newest search experience, they've made it easier than ever for you to find everything you need in one go.
People, jobs, groups, posts, courses, schools, events and companies, all together in one search results page.
LinkedIn's Efficient Search Feature
Here are just some of the ways LinkedIn search can help you out:
If you search for a company, you'll find people, jobs and posts associated with that company.
Searching for a topic will give you trustworthy news, posts, and conversations on that topic.
Job seekers searching for a specific job title will find job postings, relevant groups to join, and people who can help.
And whatever you're searching for, if it's something more specific, you can also use filters to help your search.
Using LinkedIn Search Filters
For example, if you're only looking for one type of result (a job, a company, a person, etc.), all you have to do is click/tap the right category at the top of the results page.

From here, you can then select even more filters to narrow your search even further.
If, say, you were searching for People on LinkedIn, you can then filter your results by:
Connections: 1st, 2nd, or 3rd+ degree
Locations: Search for any location you want, be it a town, area or country
Current company: Search for any company you want
Other: Under All filters you can also filter for specific people they are connected with, their past company, school, industry, profile language, what they are open to, service categories, and keywords like first name and last name
Find out more about LinkedIn search filters on the LinkedIn Official Blog.
LinkedIn's Newest Search Filter
When filtering your search for Companies, this is where the new LinkedIn search filter comes in.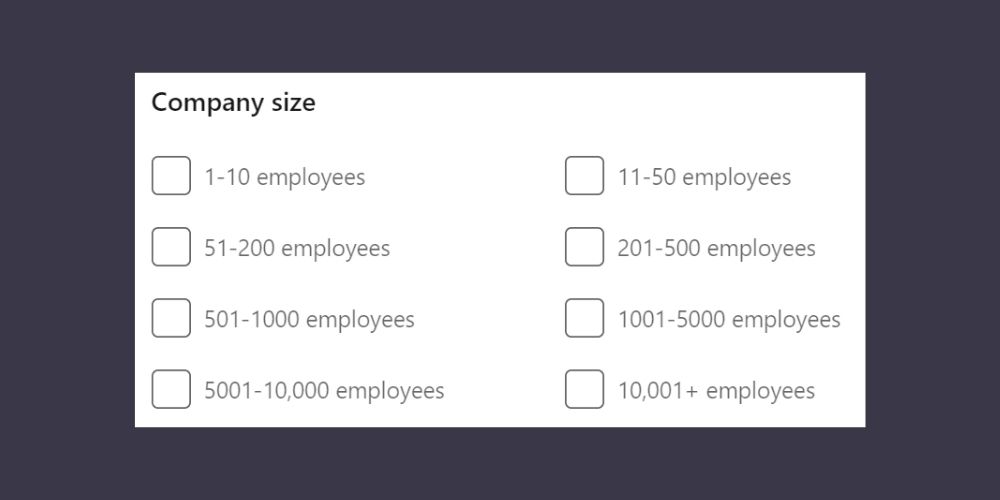 This valuable new search filter, previously only available to Search Navigator users, lets you filter companies by size (e.g. if you want to find a small business with only 1–10 employees).
For the first time, this feature is now available for non-paying LinkedIn members. If you're like me, you'll find it can be very useful. So, make sure to try it out!
In my LinkedIn Training course, I will delve deeper into this topic and give plenty of tips for finding information on LinkedIn in more detail than you've ever imagined.